All about Love
February 12, 2021 @ 7:00 pm

-

9:00 pm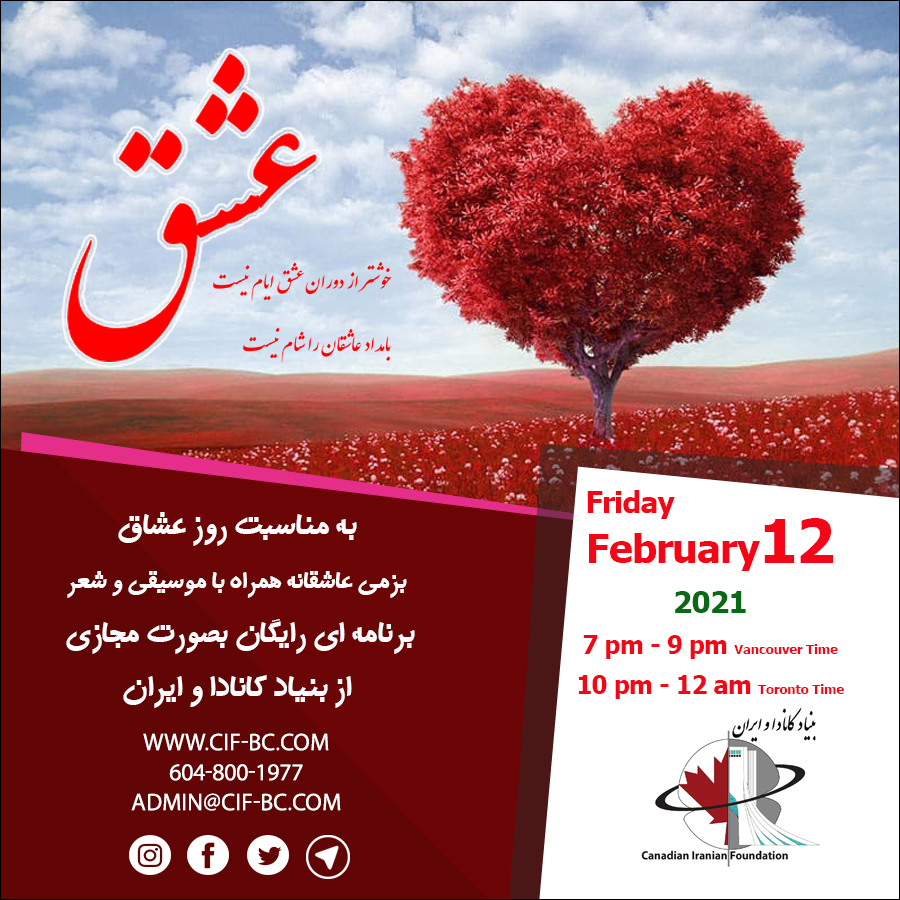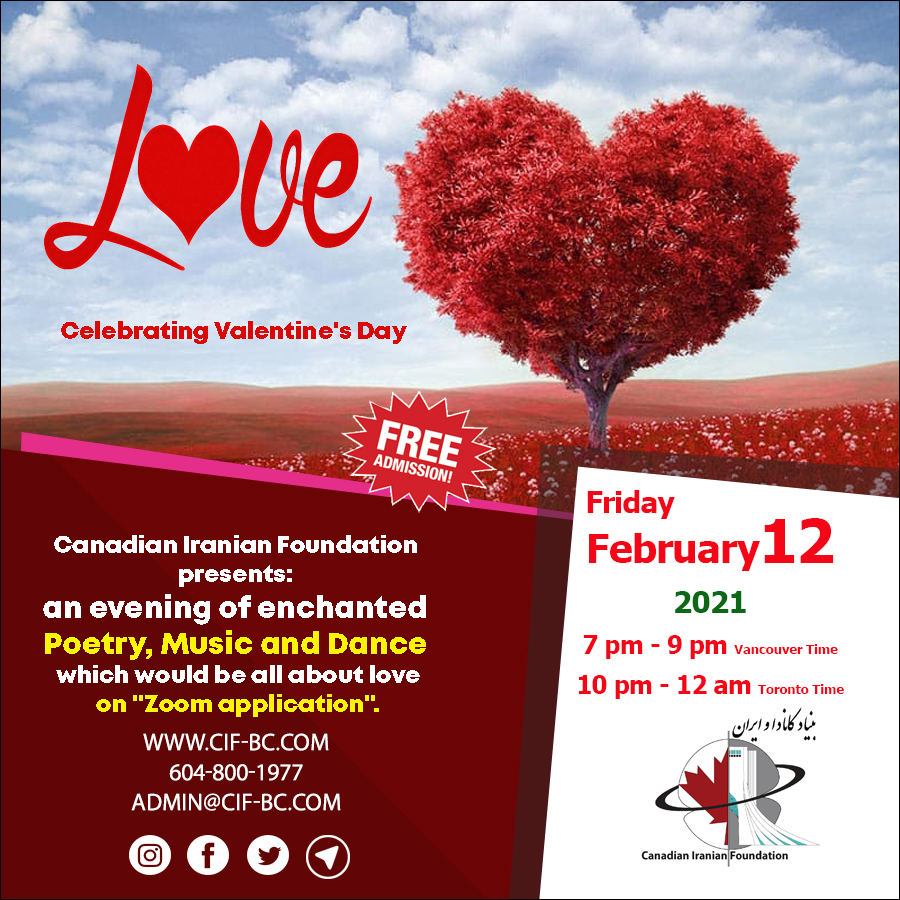 Canadian Iranian Foundation presents an evening of enchanted poetry, music and dance which would be all about love on February 12th. 2021 at 7:00 PM Pacific time and 10:00 PM Eastern time.
The event is on line and on Zoom application. This is a free event and everyone is welcomed to participate. Please contact 604-800-1977 and leave your name, number and e-mail or e-mail us at admin@cif-bc.com
بنیاد کانادا و ایران به مناسبت روز والنتاین برنامه مخصوصی از موسیقی شعر و آواز را در تاریخ 12 فوریه 2021 در ساغت 7 شب به وقت پاسیفیک و 10 شب به وقت تورنتو برای علاقمندان تهیه دیده است. این برنامه بصورت مجازی و در اپلیکیشن زوم اجرا خواهد شد. شرکت در این برنامه رایگان میباشد. برای شرکت در این برنامه با شماره 1977-800-604 تماس حاصل فرمایید و نام و شماره تلفن و ایمیل خود را بگذارید و یا به admin@cif-bc.com ایمیل کنید که لینک برنامه برایتان ارسال گردد. علاقمندان به شعر میتوانند با وقت قبلی و موافقت بنیاد کانادا و ایران اشعار خود را در این برنامه احرا کنند.