Annual General Meeting
May 19, 2019 @ 3:00 pm

-

4:30 pm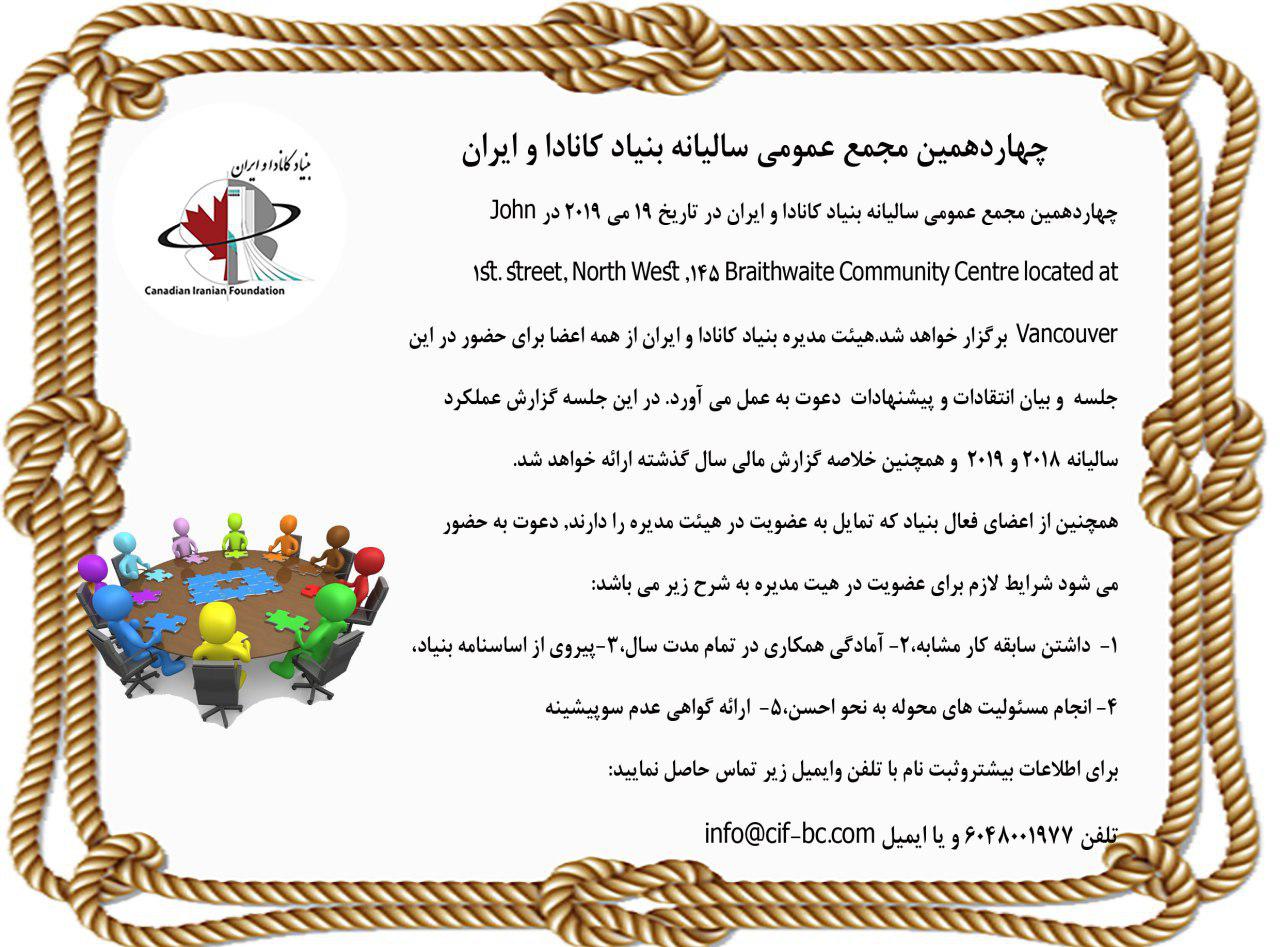 Canadian Iranian Foundation 14th. Annual General Meeting at 3:00 PM on May 19th, 2019 at the John Braithwaite Community Centre located at 145, West 1st. street, North Vancouver.
C.I.F. Board of Directors is inviting all the members in good standing to attend this event as it is absolutely essential for them to be present at this meeting and express their comments, concerns, receive information about the C.I.F.'s activities in 2018 and 2019, and receive the year-end financial report.
Agenda of the meeting will be sent to the members via e-mail.
Members who wish to become director of the organization must be a member in good standing, having experience of working in a Board, be committed to work for the whole year, obey the C.I.F. rules and responsibilities and present a recent criminal record check.