Medical seminar
January 8 @ 4:00 pm

-

6:00 pm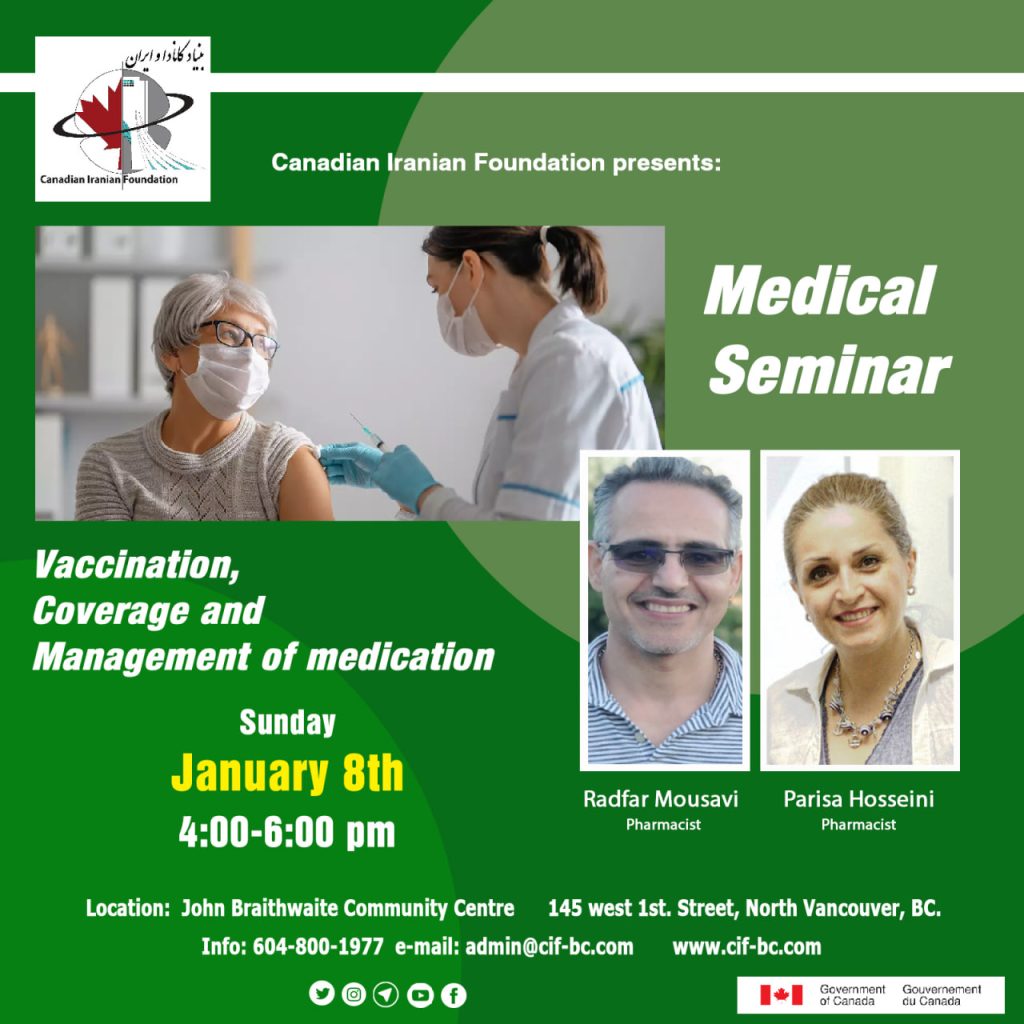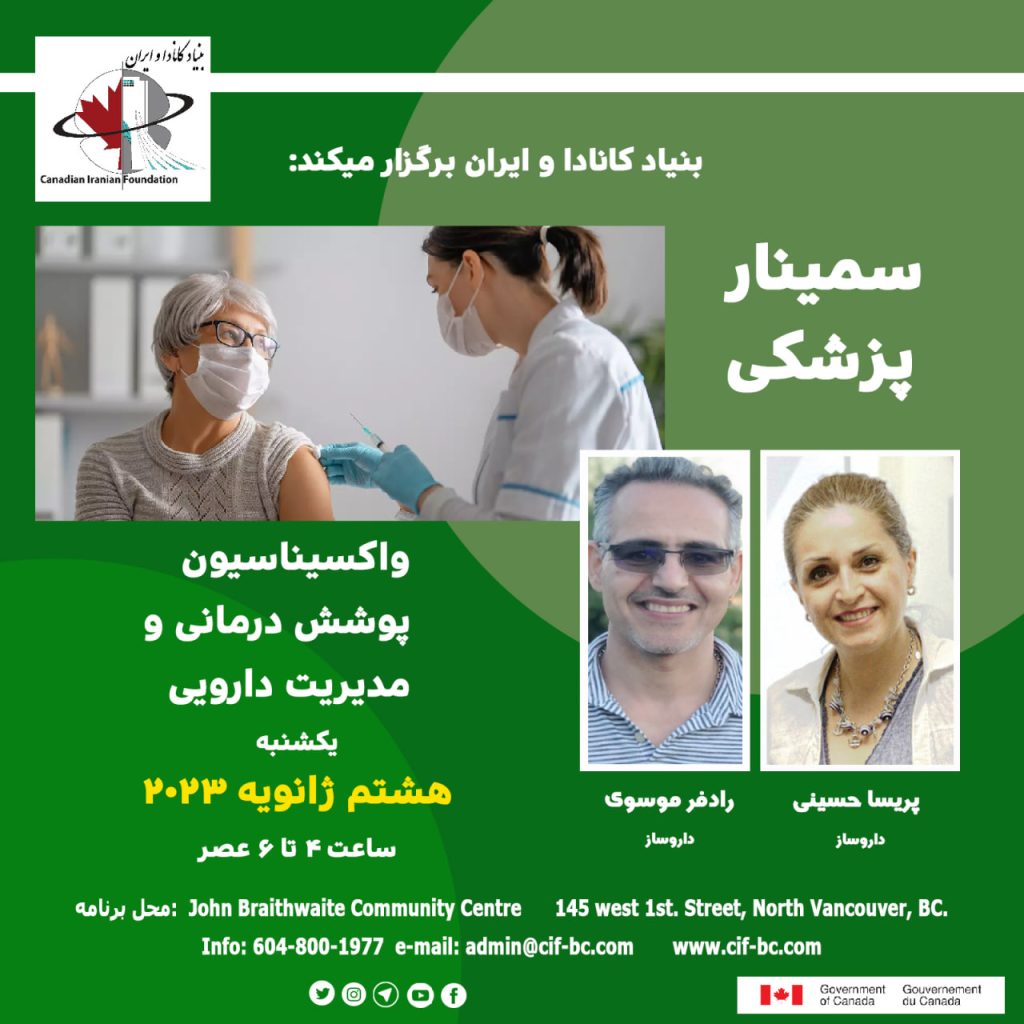 بنیاد کانادا و ایران بدلیل ازدیاد انفولانزا و بیماریهای ریوی در سالمندان
و کودکان در این فصل برنامه مخصوصی با توضیحات کامل راحع به واکسیناسیون و
پوشش  و مدیریت دارویی توسط متخصصین داروساز در تاریخ 8 ژانویه ساعت 4 :
بعد از ظهر تقدیم هموطنان خواهد کرد .این سمینار بسیار مفید و آموزشی
توسط خانم پریسا حسینی و آقای رادفر موسوی داروسازان در نورت ونکور اجرا
خواهد شد.
زمان 4 بعد از ظهر
تاریخ: 8/1.2023
مکان:مرکز اجتماعات جان بریت ویت شماره 145 خیابان اول غربی در نورت ونکوور
ایمیل:admin@cif-bc.com
تلفن اطلاعات:1977-800-604
Due to the increase in Flue and respiratory disease cases in golden ages
and children, Canadian Iranian Foundation will be presenting a very
beneficial seminar on vaccination, coverage and management of medication
by Parisa Hosseini and Radfar Mousavi pharmacists in North Vancouver at
4 pm on January 8th. 2023 at the John Braithwaite Community centre
located at 145 west 1st. street, North Vancouver, BC.
Time: 4:00 PM
Date: January 8th. 2023
Location: John Braithwaite Community Centre, 145 West 1st.street, North
Vancouver
Info:604-800-1977