Nowruz festival
March 14, 2021 @ 7:00 pm

-

9:00 pm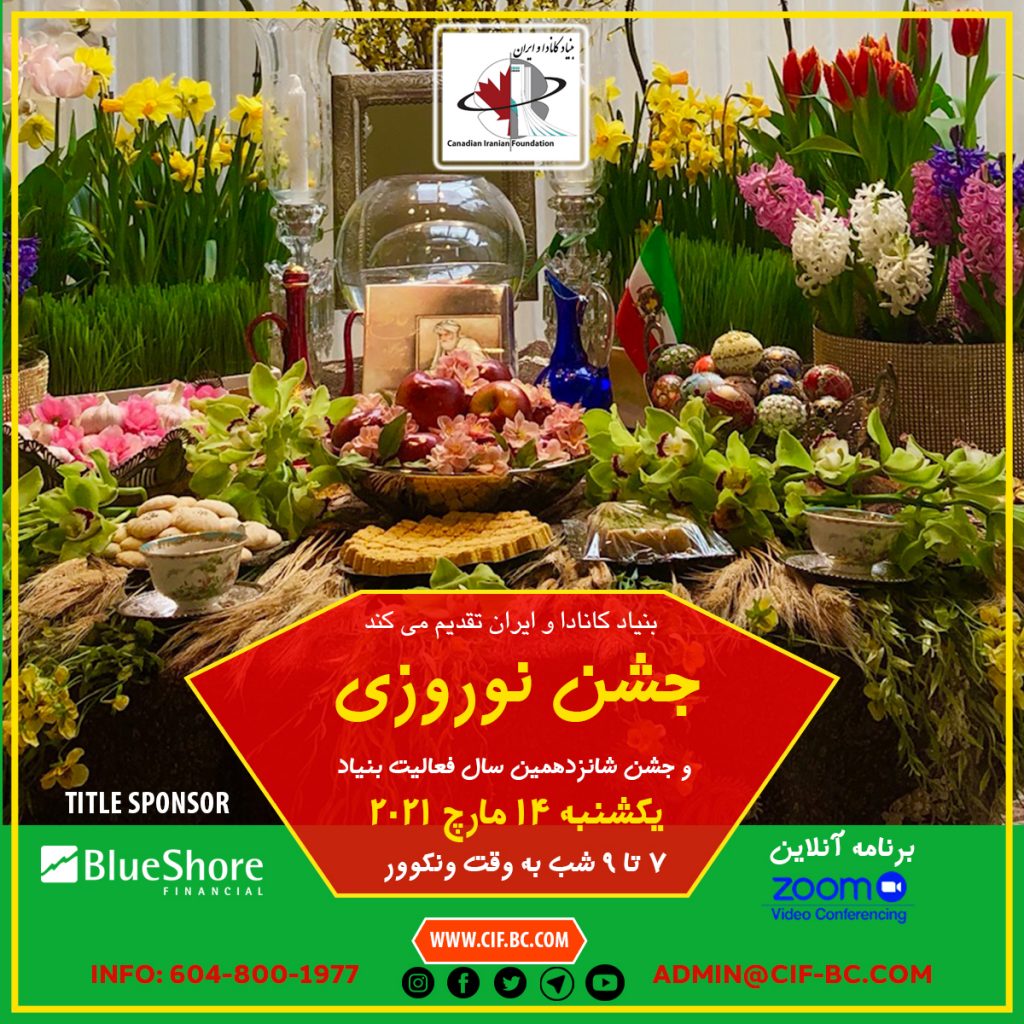 Canadian Iranian Foundation presents the 12th. annual Nowruz Festival on March 14th. 2021 from 7-9 in the evening. This is a free on line event on Zoom application. The event includes live and video performances by the present and passed artists. Please contact 604-800-1977 or admin@cif-bc.com or e:mail admin@cif-bc.com and leave your name, number and Email address if you wish to participate or wish to read poetry, play music or sing. The event is free but we appreciate your donation in case you like to do so to receive tax receipt.
بنیاد کانادا و ایران  دوازدهمین فستیوال نوروزی را  در تارخ 14 مارچ از ساعت 9-7 برگزار میکند. این برنامه همراه با برنامه های شاد زنده و ویدیو یی از هنرمندان حال و گذشته میباشد.این برنامه رایگان و مجازی در اپلیکیشن زوم اجرا خواهد شد و شرکت در ان برای عموم ازاد میباشد.شرکت کنندگان در صورت تمایل میتوانند مبلغی به سازمان هدیه کرده ورسید مالیاتی دریافت نمایند برای دریافت اطلاعات و شرکت در این برنامه با شماره تلفن 1977-800-604و یا ایمیل

تماس حاصل فرمایید  شماره تلفن وایمیل خود را ذکر کنید تا اطلاعات لازم خدمتتان ارسال گردد.