Yalda Celebration
December 18, 2020 @ 7:00 pm

-

9:00 pm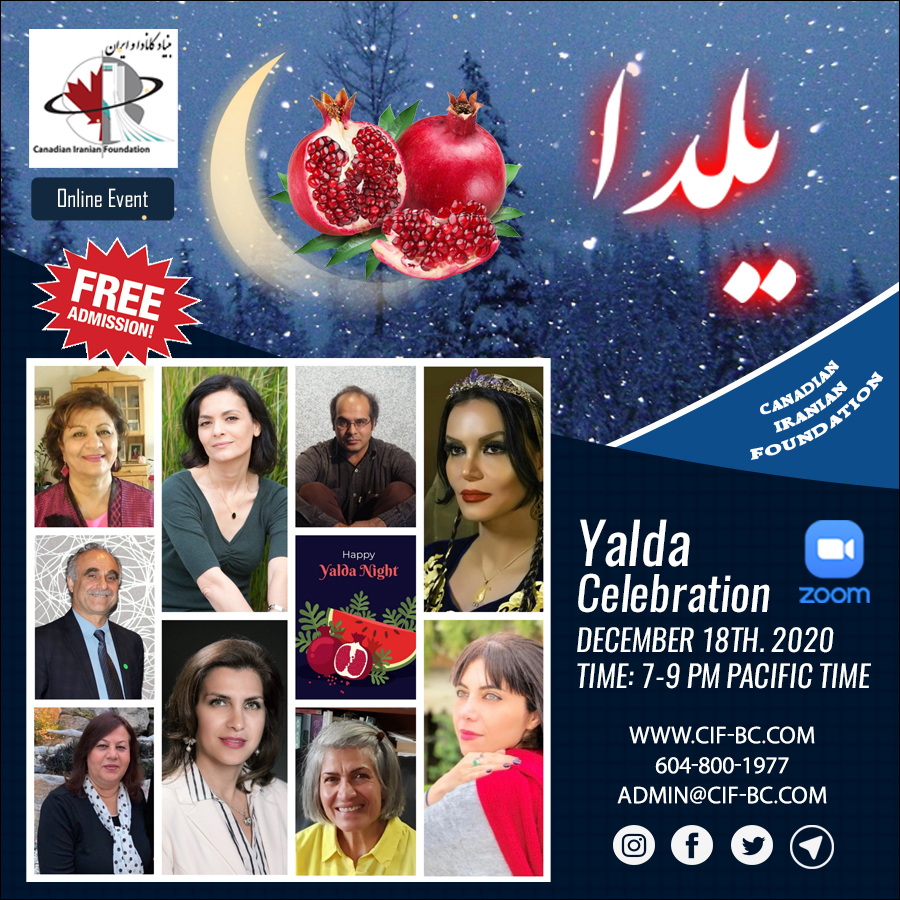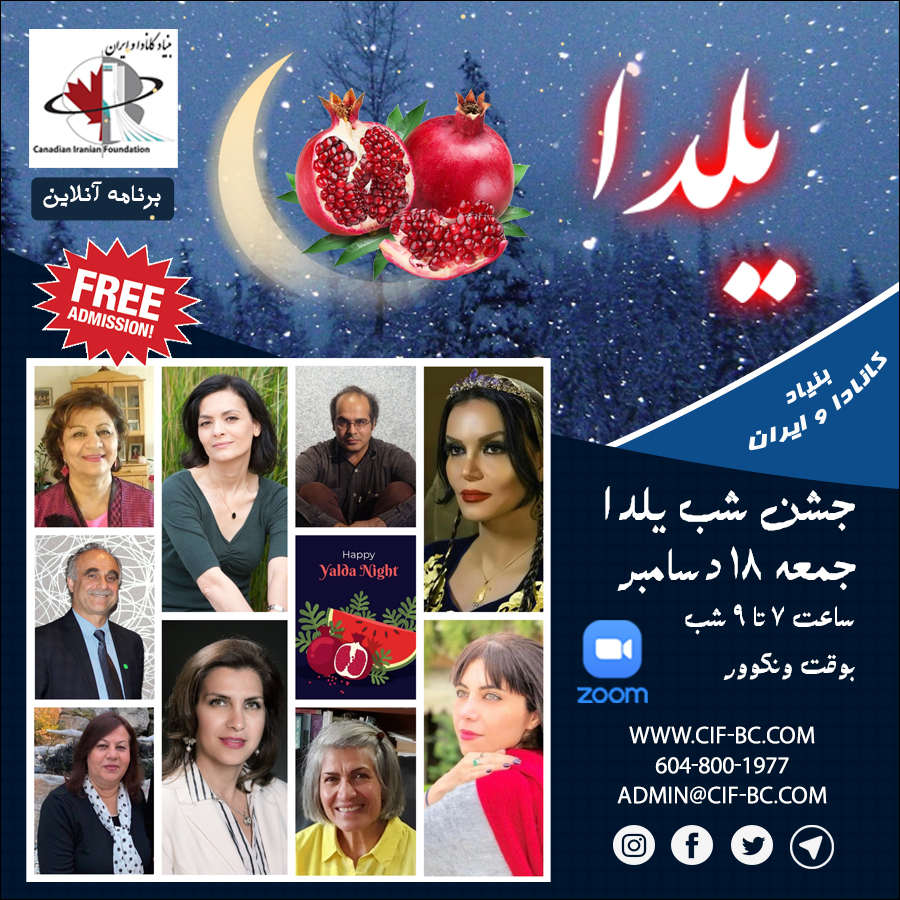 Canadian Iranian Foundation celebrates Yalda the winter solstice. This online event is free for all to attend via Zoom application. The event includes, poetry recital from Hafez the great Iranian poet, NAGHALI from BOOK OF KINGS, beautiful songs by Mansur Firouzbakhsh and Fathieh Honari and dance by different groups. Contact 604-800-1977 or e-mail: admin@cif-bc.com to register and obtain more information.
Friday, December 18, 2020 at 7 PM PST – 9 PM PST
بنیاد کانادا و ایران برگزار میکند
جشن شب یلدا با شرکت هنرمندان ونکوور
ازیتا صاحب جم و گروه باله ملی پارس
منصور فیروزبخش، فتحیه هنری،پونه ال و گروه مهربانو، منیر مرتضوی و طوفان مهردادیان.
تفال از کتاب حافظ توسط دکتر زهره انصاری و نقالی از شاهنامه توسط فلور طالبی وگفتاری در باره تاریخ جشن شب یلدا.
این برنامه رایگان و بطور مجازی از طریق اپلیکیشن زوم اجرا خواهد شد.برای دریافت اطلاعات و نام نویسی برای این برنامه با شماره 1977-800- 604 و یا ایمیلadmin@cif-bc.come تماس گرفته تا اطلاعات لازم خدمتتان ارسال گردد.
زمان 7-9 بعد از ظهر
مکان زوم اپلیکیشن
تاریخ 18 دسامبر