Mental Health in Community by CAR 22 Integrated Outreach Team
May 28 @ 2:30 pm

-

5:00 pm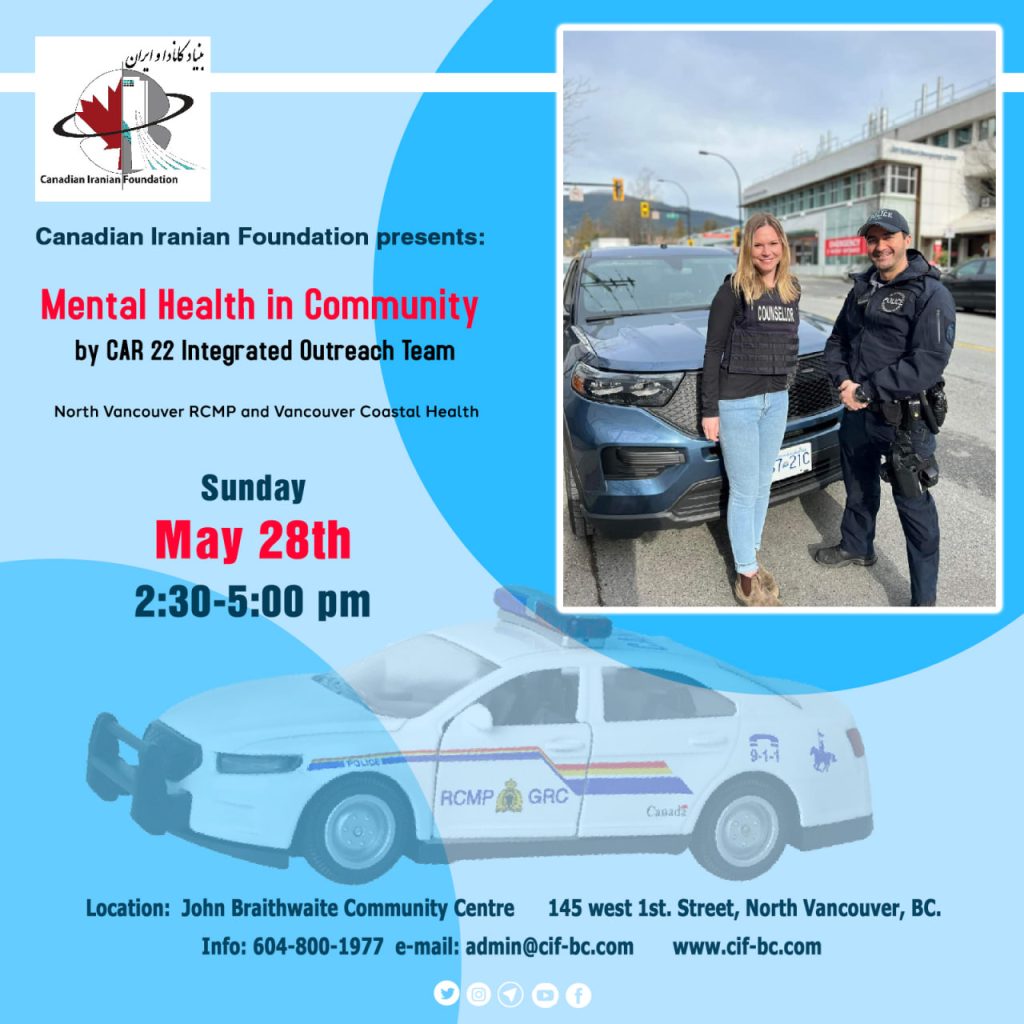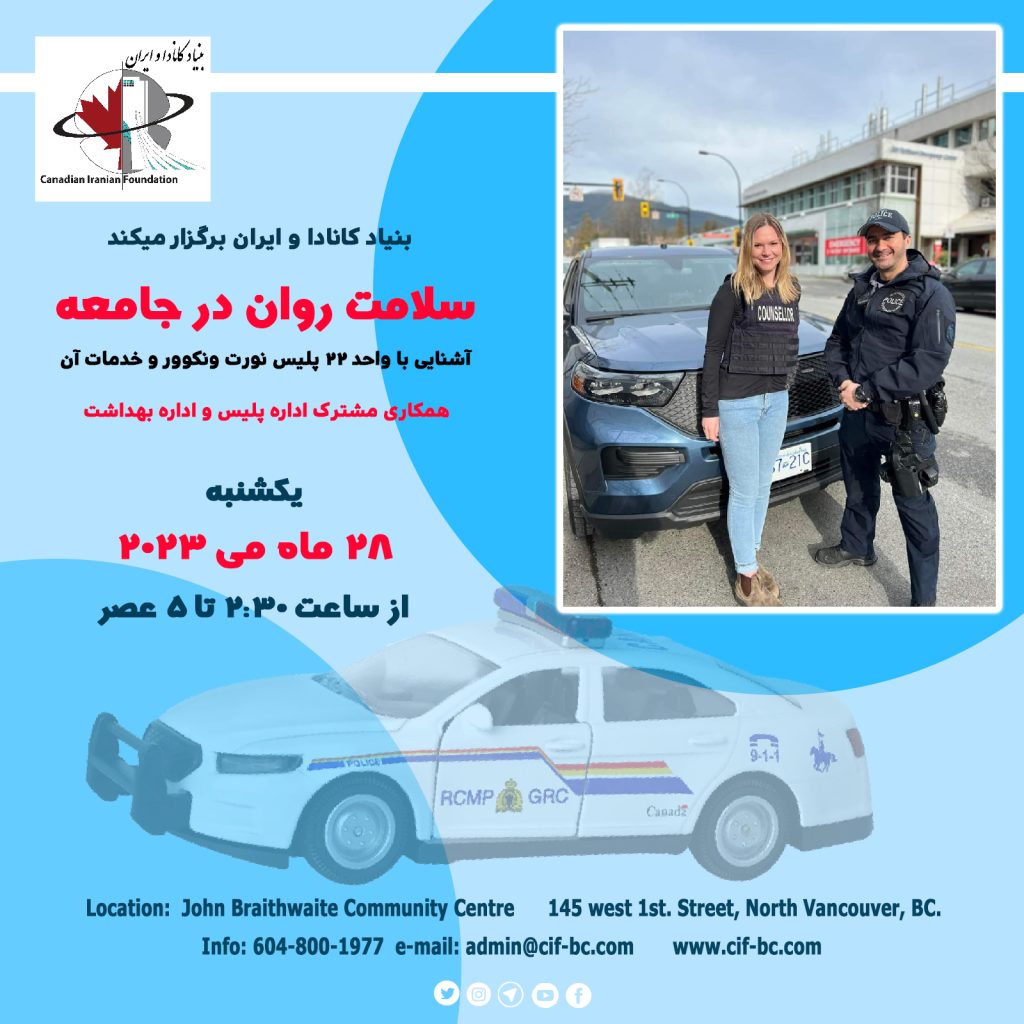 Canadian Iranian Foundation presents: Mental Health in Community by CAR 22 Integrated Outreach Team, North Vancouver RCMP and Vancouver Coastal Health.
The topic will be "Mental Health in the Community" and address the following: how to access mental health resources in the community and the process, how to refer someone/family/friend that is experiencing mental health concerns and the associated stigma/taboo in the Iranian Community, and what to expect from Car 22 and Police and how to assist them so they can do their job better. The event will be presented by Constable Jahandar Damavandi and a Councilor and will be in Persian and English. Please contact 604-800-1977 0r email to admin@cif-bc.com for further information.
بنیاد کانادا و ایران برگزار میکند.: اطلاعات در باره بهداشت روان در جامعه ایرانی. این برنامه به همت Royal Canadian Mounted Police و Vancouver Coastal Health برگزار خواهد شد. در این سمینار روش مراجعه به سرویسهای بهداشت و روان و اطلاعات عمومی در باره اتوموبیل 22 و استفاده از ان در اختیار شرکت کنندگان گذترده خواهد شد بخصوص که در جامعه مهاجرین بدلیل مهاجرت و عدم اشنایی با فرهنگ و امور بهداشتی و روانی میتواند بسیار مفید و سازنده باشد. بنیاد کانادا و ایران شرکت در این سمینار را به کلیه هموطنان بخصوص انهایی که اخیرا وارد کانا دا شدهاند توصیه میکند. این سمینار بزبان فارسی و انگلیسی ارایه میشود. تاریخ سمینار 28 می 2023 از ساعت 2:30-5:00 در مرکز احتماعات جان بریت ویت واقع در شماره 145 خیابان اول غربی نورت ونکوور میباشد.
برای کسب اطلاعات بیشتر و ثبت نام با شماره 1977-800-604 تماس گرفته و پیام بگذارید و یا ب ایمیل admin@cif-bc.com  پیام بفرستید.