Multicultural Music & Dance Festival
November 5 @ 2:00 pm

-

5:00 pm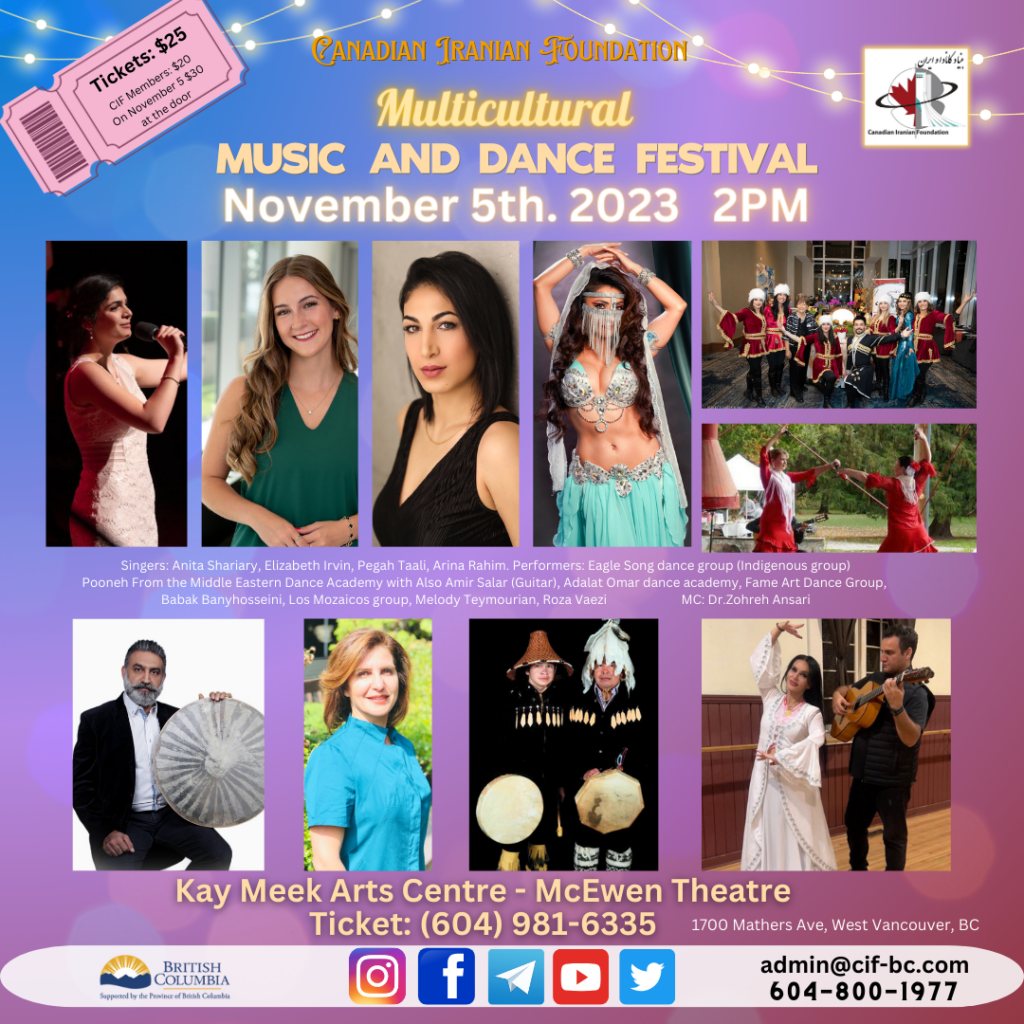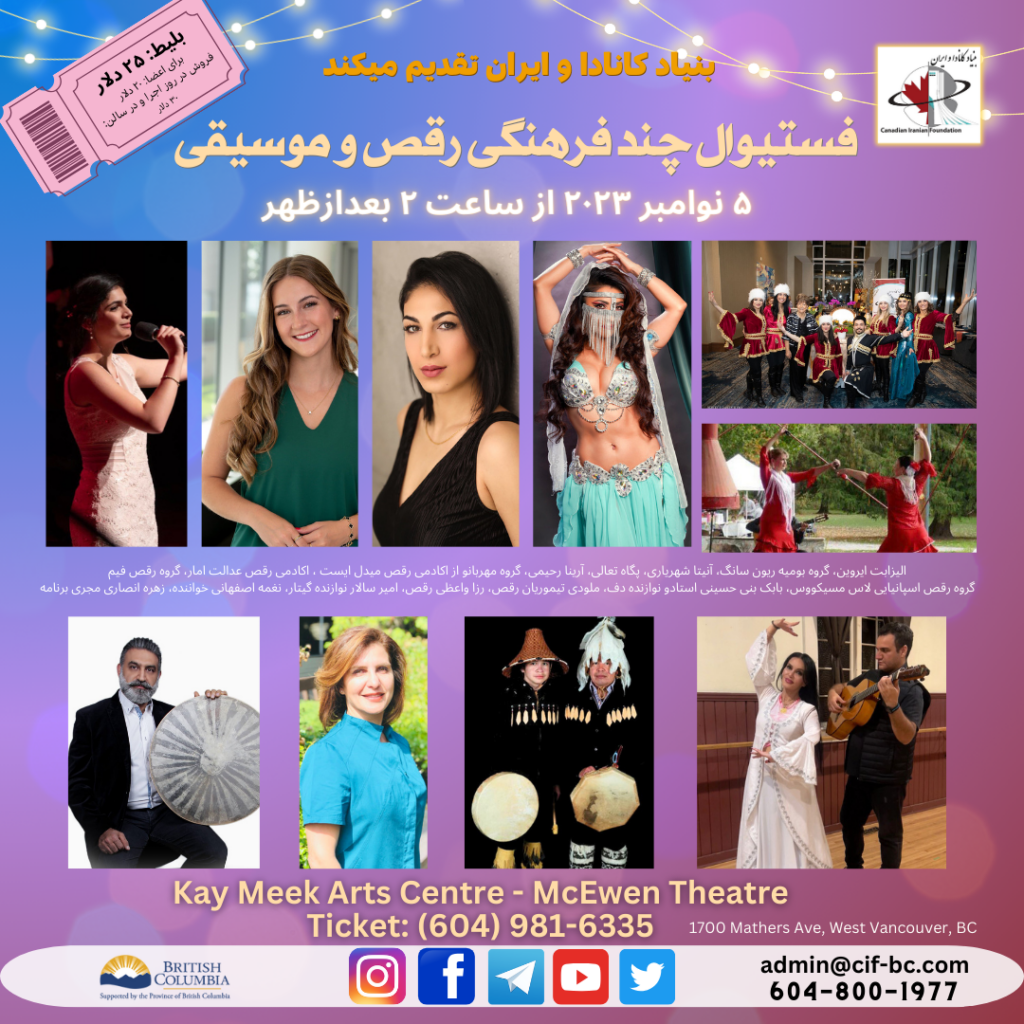 A fantastic festival of music and dance from different regions of the world. Tickets $25 and can be purchased from the Kay Meek Theatre Box office or on line.
Kay Meek Theatre Box Office: 604-981-6335
Purchase tickets on line:
https://kaymeek.com/events/multicultural-festival-1105
CIF info:604-800-1977
بنیاد کانادا و ایران تقدیم میکند. فستیوالی از موزیک و رقص از فرهنگهای مختلف در کانادا. بلیط برنامه 25 دلار و در گیشه تاتر کی میک بفروش میرسد و همچنین از طریق وب سایت و ان لاین هم میشود ان را تهیه کرد.
Kay Meek Theatre Box Office: 604-981-6335
Purchase tickets on line:
http://kaymeek.com
604-800-1977تلفن اطلاعات بنیاد