Yalda
December 11, 2022 @ 2:30 pm

-

5:00 pm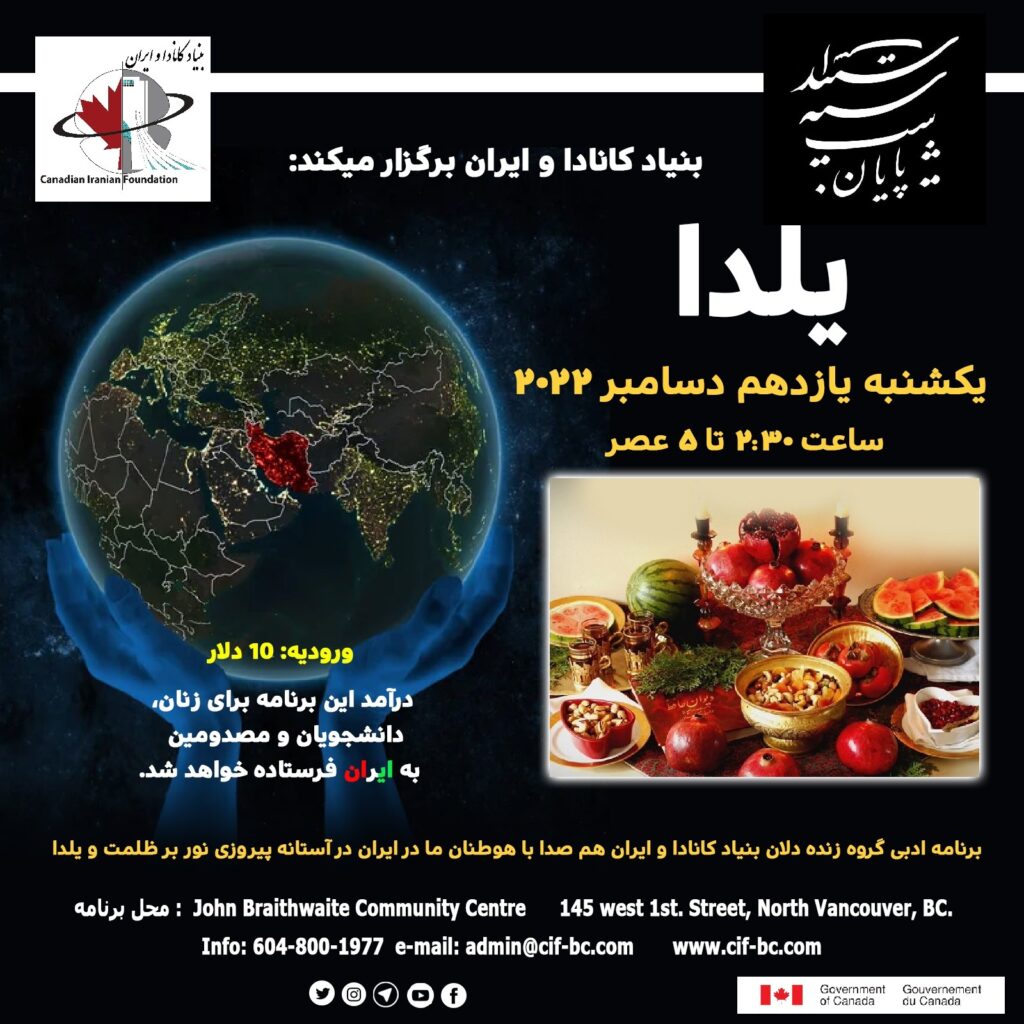 گروه زنده دلان بنیاد کانادا و ایران همگام با خیزش هموطنان در ایران در تاریخ 11 دسامبر 2022 گردهمایی خاصی برای روز چله برگزار خواهند کرد.در این گردهمایی اشعار ملی میهنی که نماینده امروز کشورمان میباشد و اشعاری از حافظ و شاهنامه فردوسی که با موقعیت امروز ایران تجانس داشته باشد توسط مدعوین .خوانده خواهد شد. این برنامه جشن و پارتی نیست بلکه  هم صدایی با هموطنان ما در ایران است. از کلیه مدعوین تقاضا داریم که اشعاری همراه خود داشته باشند و در این برنامه اجرا کنند.
   زمان:5:00-2:30
تاریخ: 2022-12-11
مکان: سالن اجتماعات جان بریت ویت.شماره 145 خیابان اول شرقی در نورت ونکوور
تلفن اطلاعات:1977-800-604
Canadian Iranian Foundation is in support of the Iranian people is organizing an evening of poetry reading from different poets like Ferdousi and Hafez with music.
We are asking the audience to bring a poem to read themselves if they like.
Time:2:30-5:00
Date: December 11/2022
Location: John Braithwaite Community Centre, 145 West 1st. Street, North Vancouver, BC
Info:604-800-1977
Admission: $10