Teaching Life Skills to Children
January 22, 2021 @ 6:00 pm

-

9:00 pm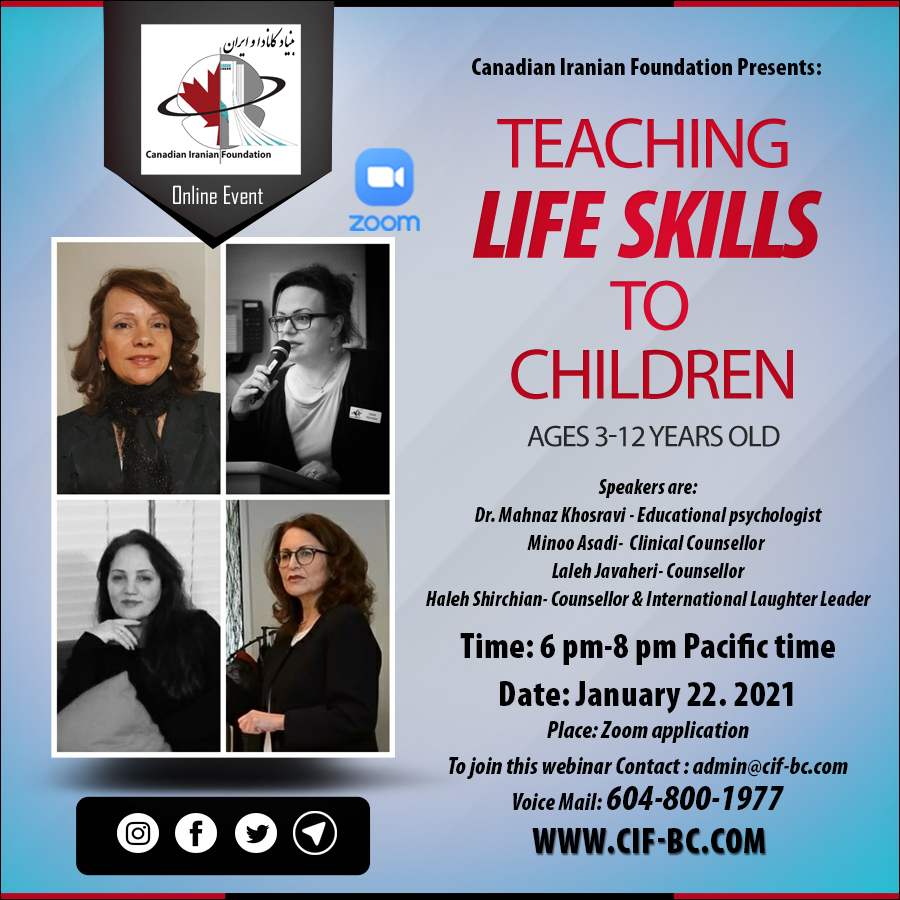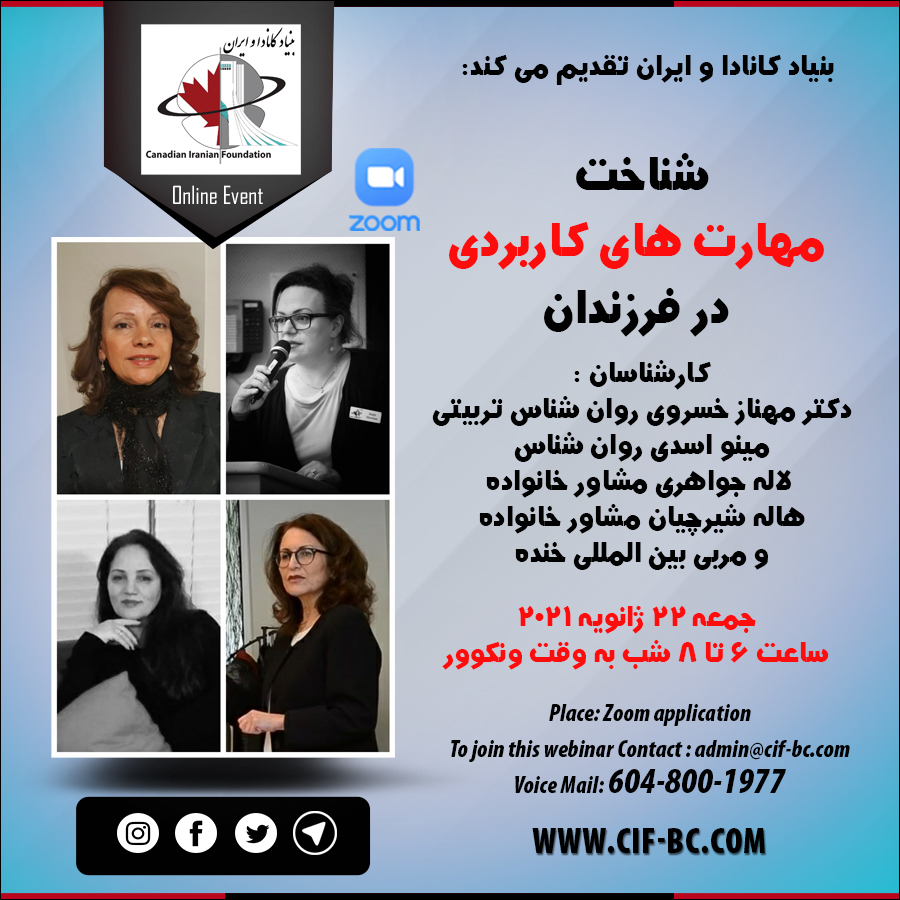 Join Canadian Iranian Foundation for an informative webinar about " Teaching Life Skills to Children" ages between 3-12. This webinar is specially beneficial for the new immigrants in order to learn how to integrate into the Canadian society. This event is free and everyone is welcomed.
Speakers are:
Dr. Mahnaz Khosravi – Educational psychologist
Minoo Asadi- Clinical Counsellor
Laleh Javaheri- Counsellor
Haleh Shirchian- Counsellor & International Laughter Leader
Time: 6-9 Pacific time
Date: January 22. 2021
Place: Zoom application
To join this webinar Contact :admin@cif-bc.com
Voice Mail: 604-800-1977
بنیاد کانادا و ایران در راستای اهداف اموزشی و همراهی با جامعه مهاجر جلسه ای در خصوص : «شناخت مهارت های کاربردی در فرزتدان »
برگزار میکند؛
در این جلسه به بحث راجع به مهارت های زندگی در کودکان ميپردازيم و راه های اموزش ان توسط کارشناسان مربوطه عنوان میشود:
کارشناسان : دکتر مهناز خسروی روان شناس تربیتی، مینو اسدی روان شناس ، لاله جواهری مشاور خانواده و هاله شیرچیان مشاور خانواده و مربی بین المللی خنده
زمان : جمعه ساعت Pacific time 6:00 PM
۲۲ تاریخ ژانویه ۲۰۲۱ در اپلیکیشن زوم
اطلاعات: برای نام نویسی در این برنامه با ایمیل admin@cif-bc.com , و یا شماره 6048001977 با ما تماس بگیرید و حتما ادرس ایمیل خود را بنویسید.